I'm inspired to create layouts again, yes I know I've made a layout now and then, but just because I felt I had to!
This layout I actually had so much FUN making!! I still loooove making cards, and the pile of unused cards just keep growing, wondering a bit if I need to make a
epla
store to try to sell some of them..
But on to scrapbooking again, I found this wonderful blog that so sweet and I even got the mojo to clean up my scrappy space too so go
here
to see Anna's wonderful scrappy blog!
Oh yes and I almost forgott to mention...
I came across this new challenge blog: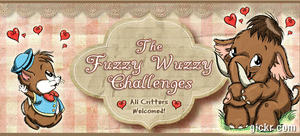 Their starting with the first challenge 3 September
+ they have a very yummi candy!!
Just click on the blinkie!